Your winter in Tuxertal
Winder holidays in a glacier paradise
The scent of fresh fallen snow. The crushing of snow crystals below your feet. A tingling feeling of happiness every time you make a turn on our powder slopes. Winter in Zillertal is magical. And incredibly varied. Sometimes quiet and reflective. Sometimes vibrant and full of vitality. The difficult choice is yours: what do you want to experience today?
At a glance - Winter holidays at Hotel Eden:
skiing all year long: 365 days of guaranteed snow on the Hintertux Glacier
Unlimited skiing enjoyment on 535 kilometres of slopes in 4 ski areas
14 km cross-country trail directly behind our hotel
Guided snowshoe tours and winter hikes
Free snowshoe rental at the hotel
3 illuminated toboggan runs in Tux
Ski bus stop right in front of the hotel and a free bus to the glacier
Wellness areawith 4 saunas, hot whirlpool and hydrojet massage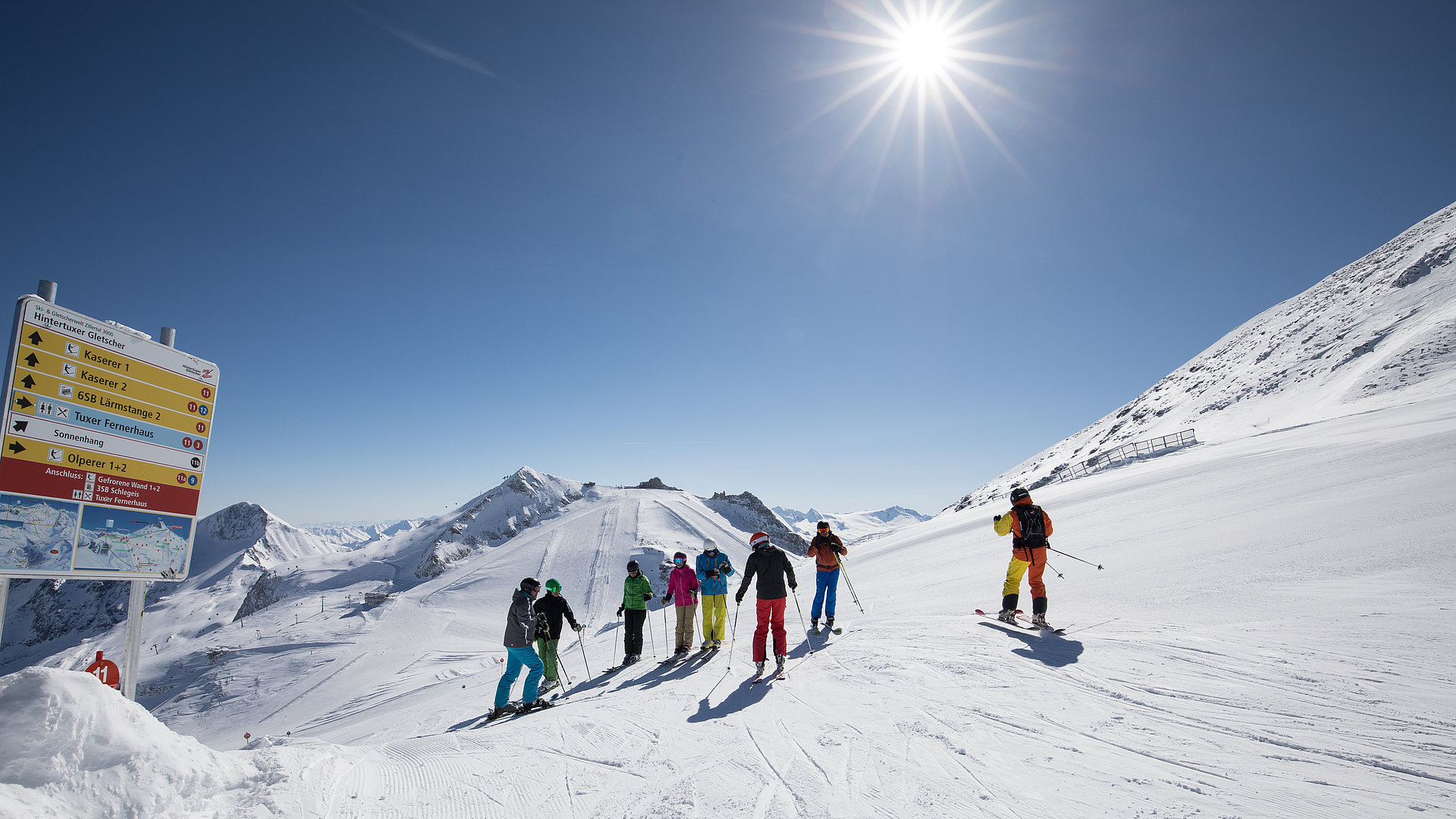 Skiing in Zillertal:
Blue slopes for leisurely skiers. Exhilarating glacier descent. Magnificent powder variants. Zillertal is a paradise for everyone who prefers spending their winter holidays on two boards.
The Zillertal Superskipass
4 ski areas. 535 kilometres of slopes. With only one pass. The Zillertal Superskipass is your ticket to skiing enjoyment.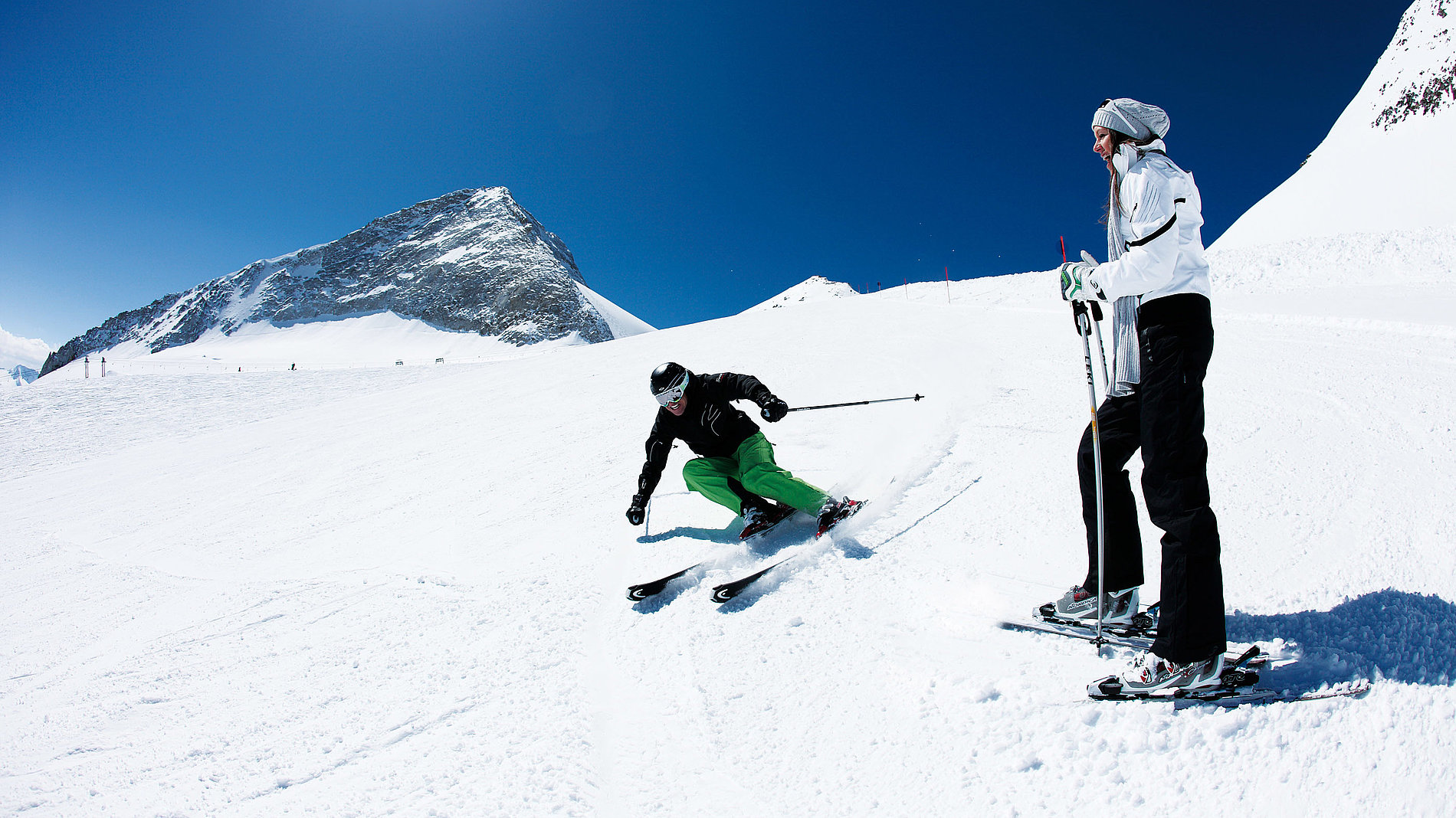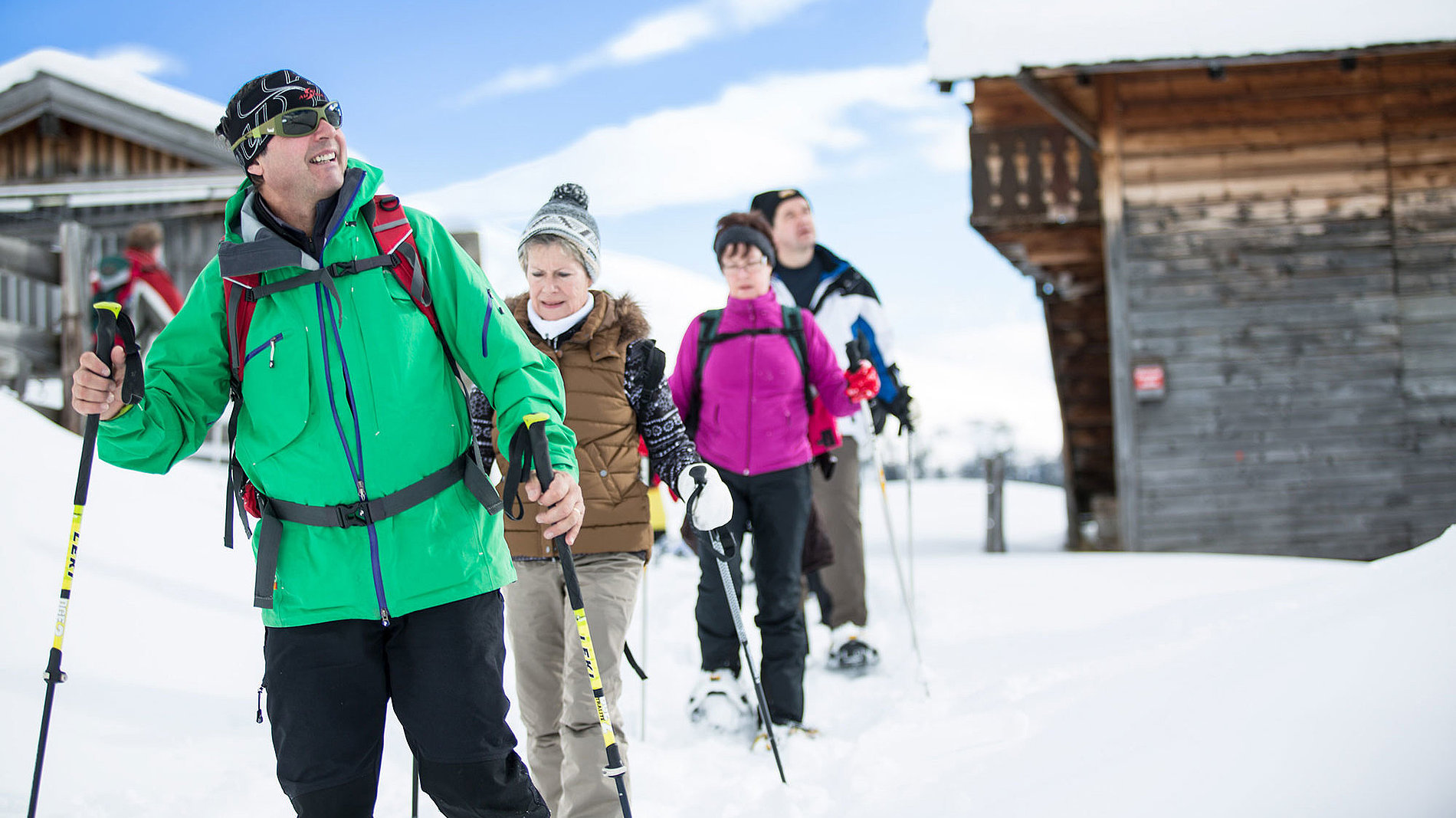 Winter hikes, with or without snowshoes
Snow-covered paths. Forests covered in crystal ice. Nothing but quiet around you. Discover Zillertal from its quiet side. Walking softly.
Cross-country skiing in Zillertal
Classic or skating style: make your rounds and get to know the Tux mountain nature in a "Nordic" way. The cross-country skiing trails start right behind our hotel.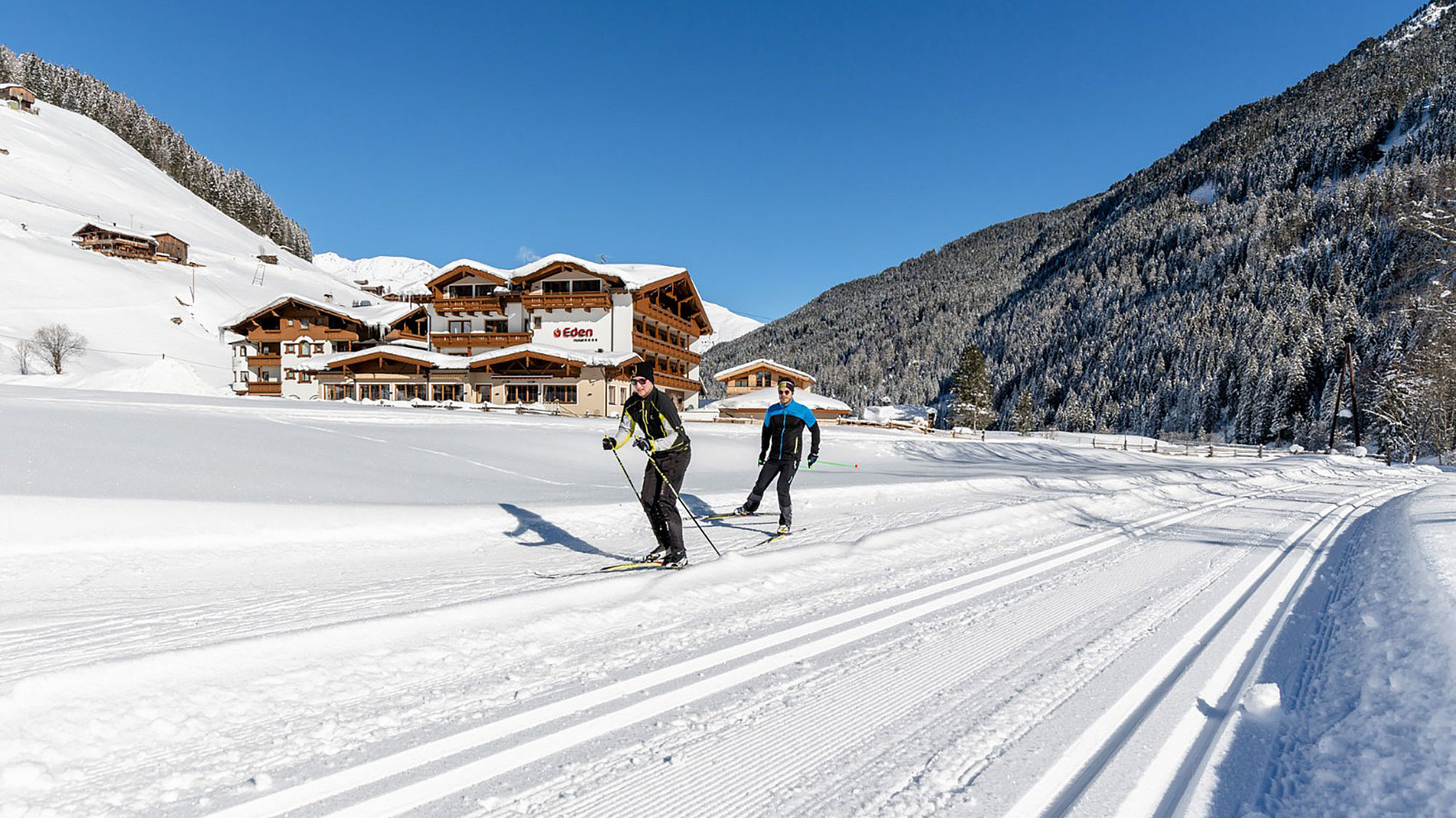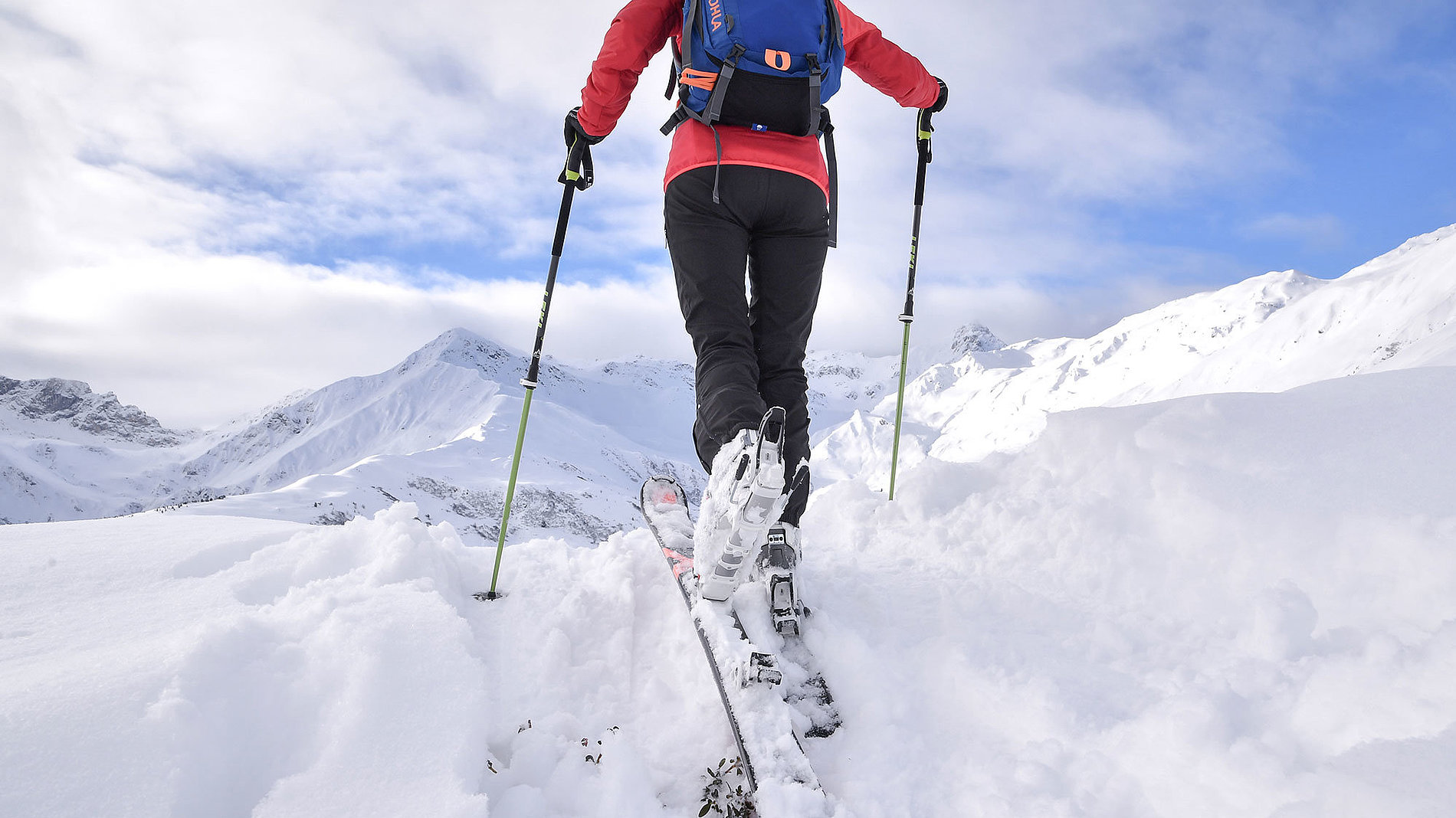 Active in the snow
How about ski touring? Or a fun toboggan party? Zillertal also offers many off-piste options to stay active.
When winter arrives.
It gets quiet in Tuxertal. Outside in nature and deep inside yourself. Just like a mother does for her child, winter wraps the world up in a soft blanket. Pure white. Radiantly beautiful. The mountains sink deeper into their restful sleep with every snow crystal that floats down from the heavy clouds. The sound of songs of days gone by can be heard in the darkness of early night. Aromas of cinnamon, orange zest and comfort fill the air. We dart down the slopes and across cross-country skiing trails and hiking paths. Leaving our tracks in the snow.
This short reading passage is part of our Eden booklet.
Weekend Special
14.10.2023 - 03.12.2023
from 497,00 €
per person
Week Start Ski Shorty
19.10.2023 - 30.11.2023
from 655,00 €
per person
Glacier Ski - and Snowboard
22.10.2023 - 03.12.2023
from 1.126,00 €
per person
Cross-country skiing in Tux
11.01.2024 - 10.03.2024
from 610,00 €
per person
White Weeks
13.01.2024 - 27.01.2024
from 1.169,00 €
per person
Snowshoeing & Winterhiking
13.01.2024 - 10.03.2024
from 854,00 €
per person
Mountain Winter
03.02.2024 - 23.03.2024
from 1.287,00 €
per person
Skiing for Easter
30.03.2024 - 14.04.2024
from 1.287,00 €
per person