Your hiking holidays in Zillertal
Hiking as far as your feet will take you.
Tyrol. What do you think when you see this word? A breathtaking view of peaks and lush green alpine pastures? Rustic lodges and hiking paths, as far as the eye can see? All of this is true. And also much more. If you like the mountains, you will love your hiking holidays in Zillertal. We are true mountain junkies at Hotel Eden. We know the Tux mountain landscape better than our own pocket. We would be very happy to show you our favourite spots and will also take you with us on group tours.
At a glance – our hiking hotel in Tyrol:
Guided hikes many times a week with your host family (from June to September)
Highlights: sunrise hike at 2,500 – 2,700 metres
1,400 km network of hiking paths in Zillertal
Many hiking tours start directly from the hotel
Hiking bus stop nearby
Free rental of hiking shoes, walking sticks, rain gear and mountain rucksack
Maps and personal advice from your host family
Afternoon snack and drink to bring with you on your hiking tour
Laundry service (extra charge)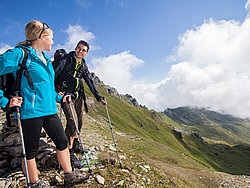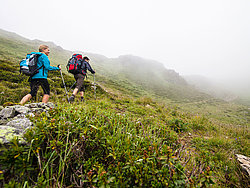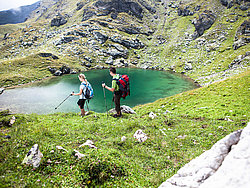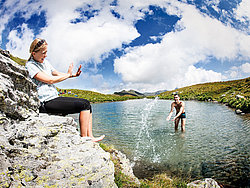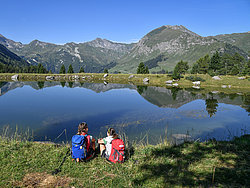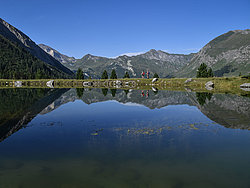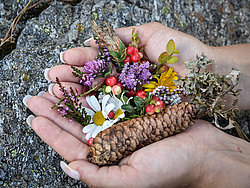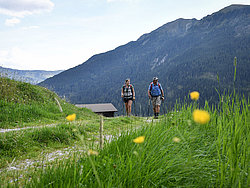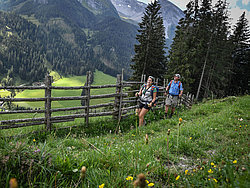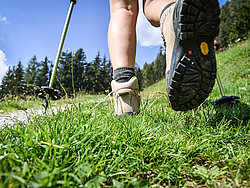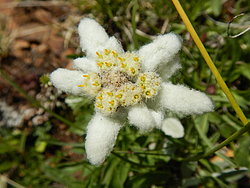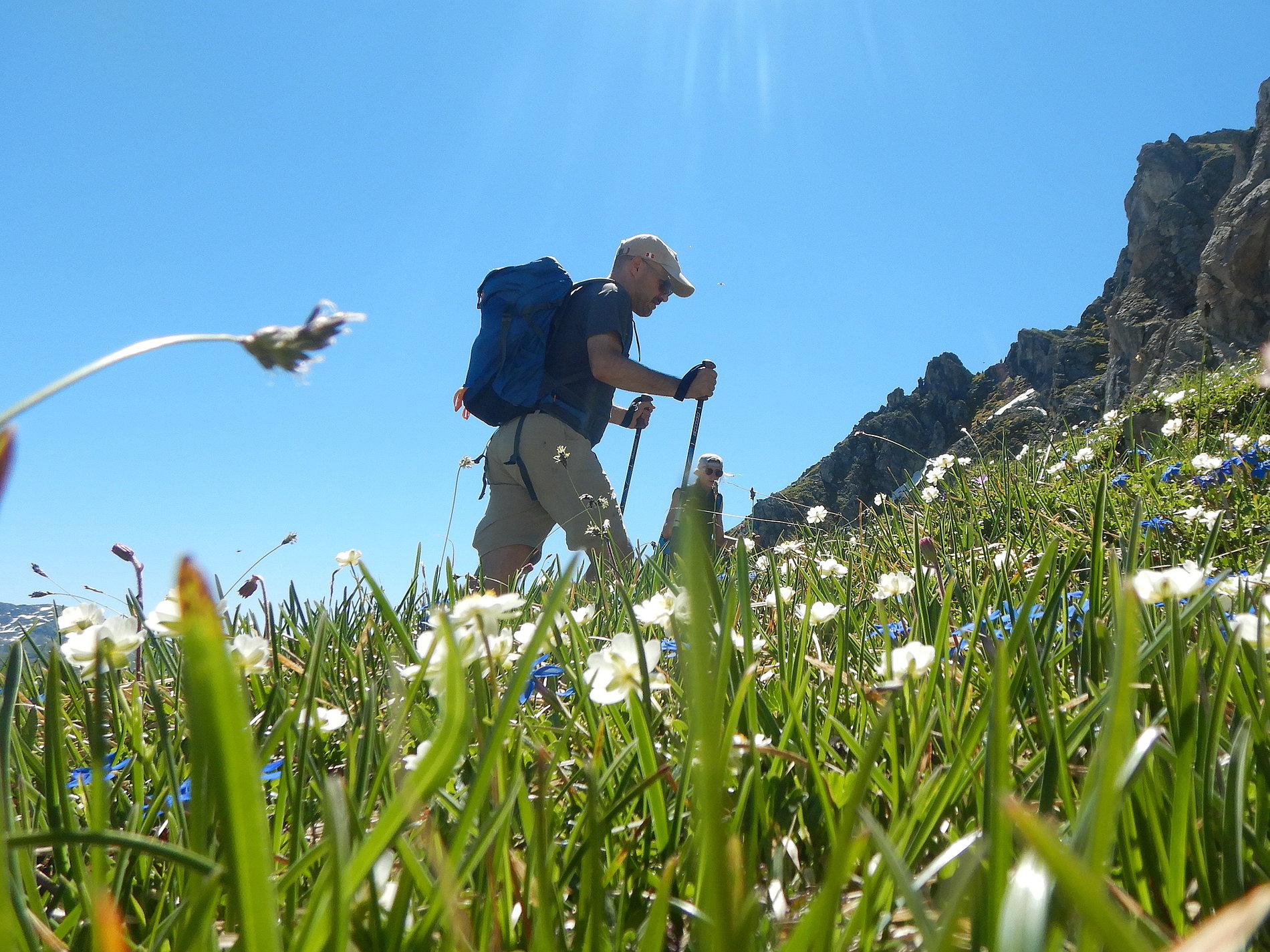 Hiking at all altitudes
The mountain nature around our Hotel Eden has something special to offer for hikers. And at all altitudes. Take our word for it! Zillertal offers you three different altitudes. Each is unique. Each is wonderful. Exciting, educational themed hiking paths are waiting for you in the valley. One level higher the alpine pastures entice you with their extensive hiking opportunities and rustic lodges. Way up high, on the three-thousand metre high peaks, ambitious mountain climbers will be fully in their element.
100% Tyrol. 100% hiking friendly
Which peak has the most beautiful view? Where are mushrooms growing now? What is the best time to leave? How will the weather be tomorrow? Mountain climbers and hikers are welcome to bombard us with questions. Because when it comes to the nature of our mountains, no one can fool us. Born and raised here, the peaks, forests and mountain pastures are our home. It is so beautiful that we are happy from the bottom of our heart to share it with you. We will take you on guided group tours multiple times a week.
By the way: Host Alexander is a trained mountain guide!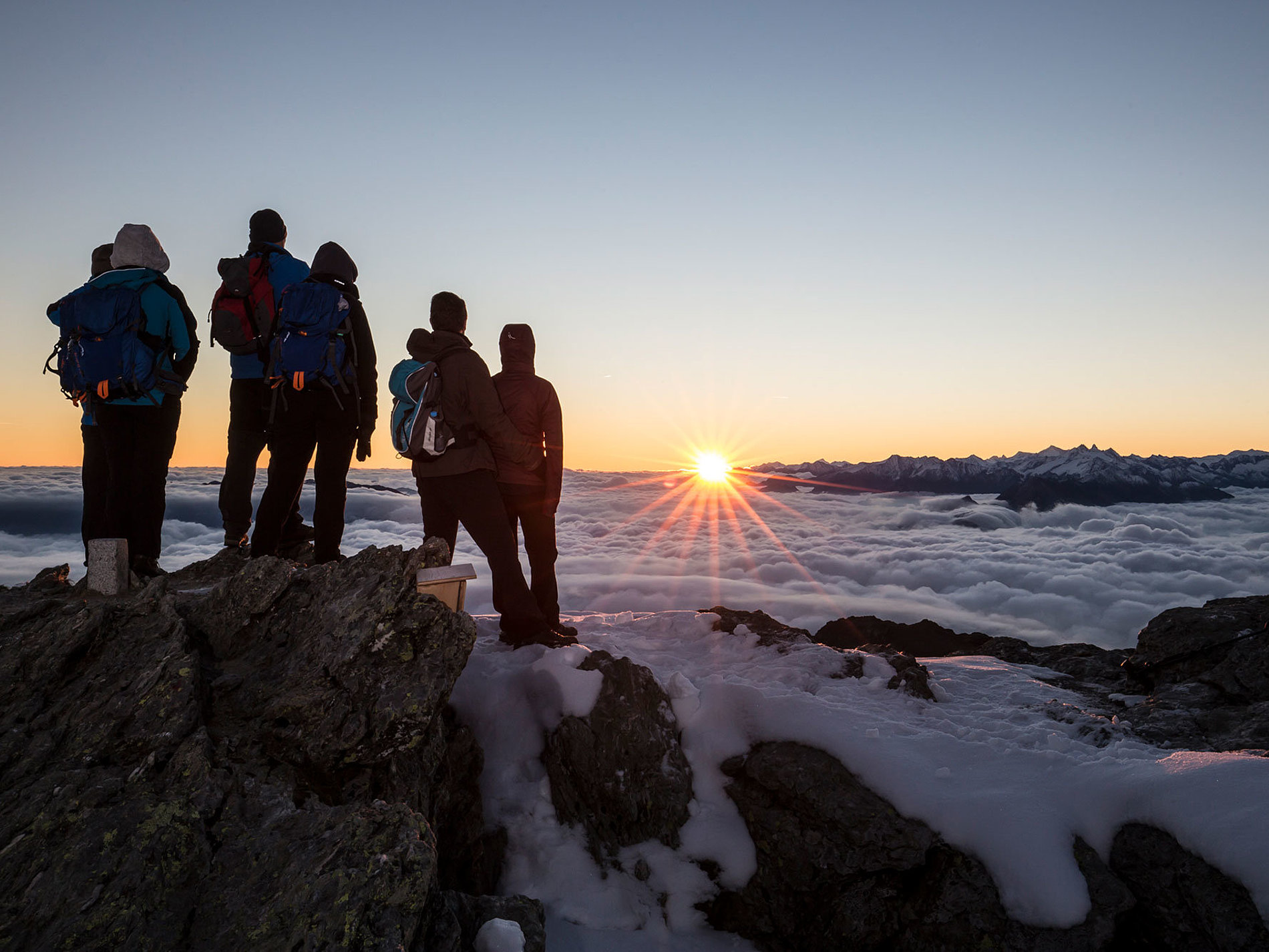 When there is a touch of autumn…
It can't be possible to see that far. The Großglockner mountain is so close you can touch it. Also the other peaks only seem a stone's throw away. The Tyrolean sky is now deep blue. The air is crystal clear. You can feel awestruck and even a bit melancholy. It was a good summer …
This short reading passage is part of our Eden booklet.
Bike & Hike
10.06.2023 - 30.09.2023
from 370,00 €
per person
Discover the Zillertal Alps Nature Park
12.06.2023 - 14.10.2023
from 515,00 €
per person
Alpine Rose Hiking & Peak Happiness
14.06.2023 - 07.07.2023
from 721,00 €
per person
Hiking in the tux alps
15.07.2023 - 27.08.2023
from 763,00 €
per person
03.09.2023 - 14.10.2023
from 721,00 €
per person